---
---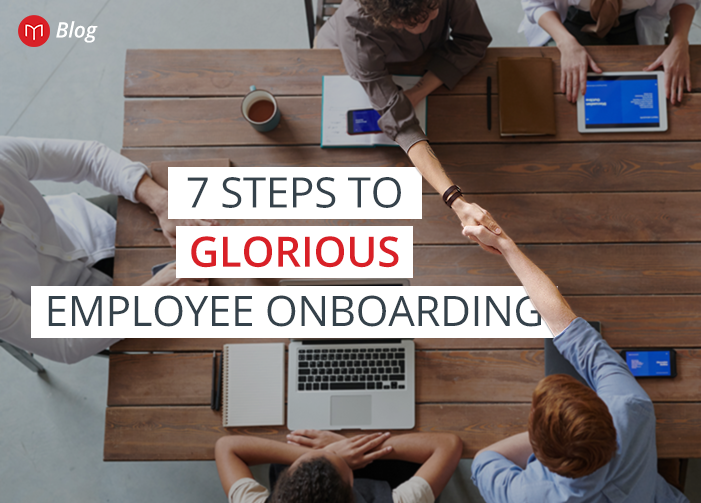 ---
---
"Welcome to the team, this is the coffee machine, here are fifty induction pages we printed off for you this morning, once you're done with that, can you please fill out this form with your super details and get it to Janine?"
Getting a job offer and starting in a new role is usually pretty exciting, but a negative onboarding experience can dampen the mood very quickly. Red tape piles up, and so does confusion and frustration.
One in five new hires move on within the first 45 days of employment, and a poor onboarding experience can play a big role in those stats. Because a bad start can lead to bad vibes setting in - and some professional relationships just don't recover from those feelings.
Don't worry though, it's not all doom and gloom, recent studies show the impact of a positive onboarding process can lead to much higher retention rates and productivity levels among new employees¹ too. And once you have the right tools, a positive onboarding process can actually make life a whole lot easier for you and your business as well.
My mum used to always tell me there's no second chance to make a first impression. So with that old cliche in mind, we rounded up 7 tips to make your onboarding process more enjoyable for your employees, and smarter + faster for you.
Want to make sure you tick off all the boxes?
This article will talk about creating a great onboarding strategy, but we have a sample employee onboarding checklist you can download at the bottom of this page as well. Just so you're sure you're doing everything by the book.
1. Don't Look For Ninjas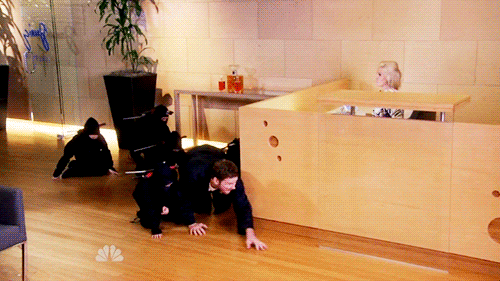 Trying to squeeze a square peg in a round hole? However great your employee onboarding procedures will end up being, the best way to streamline the first weeks of a new employee is by hiring the correct candidate in the first place. Someone with the right skills and experience should slot right in.
Your best bet to attract the correct job seekers? Being honest and clear about the role you're hiring for, right from the get-go. Lately, it seems all the rage to be looking for "ninjas" who will spend their days "kicking goals". It sounds really cool, but vague descriptions will just make jobseekers unaware of what is actually expected of them.
As an employer, that means you'll likely spend time sifting through irrelevant resumes, interviewing unqualified people and, very possibly, hiring a less than ideal candidate. That negative loop continues as you'll spend longer on training basic skills or, worse, it might mean you might have to go through the hiring and onboarding process all over again.
But being clear to job seekers about their actual day-to-day tasks, that's where the magic happens. A detailed job description will make it a lot easier for the ideal candidate to find you. Hot tip: try to appeal to the top end of job seekers; be open about realistic opportunities for advancement within your company. It will help you stand out to motivated and experienced candidates.
If you're able to hire people with the right qualities, everything will run a lot smoother going forward.
2. Throw Out All Paperwork
Now that you've hired the successful candidate, the fun can really begin. Tax file numbers, superannuation choice, bank details, emergency contacts, qualifications...Better roll in another slab of paper for the printer. Or no?
Getting rid of paperwork and embracing modern technology doesn't only show you're environmentally conscious and with the times, it simply makes employee onboarding easier and faster. It's not just us saying it, people who use our platform literally have told us about the hours of work we've helped them save.
The onboarding software component of Microkeeper prompts staff with a little email or text message to fill in their details within our app or the browser. Smart built-in checks will even proactively minimise human error during the process. No more deciphering people's handwriting. Hurray!
More than just storing details, employees can upload and store required qualifications (eg. forklift licence, RSA etc.) in the Skills Matrix and easily attach those to their profile. One less thing employers have to chase up, one more piece of paper saved.
Another bonus: moving away from paperwork means expiry and required renewals can easily be tracked. And when documents are requested by relevant authorities, you have them all on hand in one single location in the cloud. So yeah, software for the win!
How can we help you save time?
Are certain onboarding tasks getting too tedious or is the volume getting too large to keep doing things manually?
We'd like to help. We automate away all sorts of pesky forms, and our software can help create an effective onboarding procedure tailored to your business.



Shoot us a message

or give us a call on 1800 940 838 to learn more.


3. Draw A Map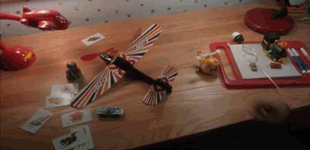 Would you board a ship if you had no idea where you were going? If you said yes, you might be one of those adventurous pirate types, but even those guys and gals usually bring a map on their journeys.
Similarly, it helps to invest some time in mapping out the future by setting goals and expectations with your new recruits.
Not just on a micro-level, but in a broader sense as well. What's the ultimate goal you're aiming for as a business? How do you make a difference to your clients? Make sure your new employee understands how their job fits into the bigger picture of your business goals. We're all purpose-driven people at the end of the day.
Reliable and meaningful communication is statistically proven to have a positive impact on employee engagement². The onboarding stage is an ideal time to share your expectations and the resources you will provide for your employee to succeed. Don't rush things, this step will help to avoid misunderstandings in the long run.
When planning. don't be afraid to turn things around either. At first, it might feel a bit strange to discuss your new hires' long term career goals before they've well and truly started their current position, but it's important to understand how you can contribute to your employees' long term success.
4. Add Your Personal Flavour
We understand you probably can't show off your office's smoothie bar, hammock filled workspaces or massage room. Ah well, we can't all be the CEO of Google.
That doesn't mean your onboarding needs to be dull. There's no need for gimmicks just for the sake of them, but it will pay off to have a brainstorm session to think about how you can add some personality to the process, so it will stand out.
One of our clients makes sure all new starters receive a personal, handwritten note from the CEO, on top of some cool, branded swag. Others take their fresh team members on a lunch meeting offsite.
Whatever you choose to do to personalise the onboarding experience, make sure it aligns with your company culture. Can you hook up your recruits with a discount voucher for the local coffee shop you guys usually visit? Is there a particular book that inspired your founders when starting the business you could gift to new recruits? It might take a bit of thinking, but the opportunities are endless.
5. Let Your Avengers Self-Assemble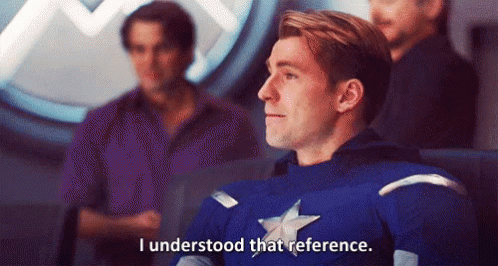 If you've been to the movies at any stage during the last few years, you probably haven't been able to escape the superhero-genre. But even if you haven't actually sat through 20 hours of Marvel blockbusters, I hope this analogy still makes sense:
When a new recruit joins the Avengers team, it's not the leaders at S.H.I.E.L.D. who take them through an induction. The team gels together by taking on a challenge, and it's one of the senior heroes who shows the newbie the ropes. It's how we got to see that lovely bromance between Ironman and Spidey.*
*If this didn't make any sense: in these scenarios the induction process of new recruits is mostly handled by peers.
And there's definitely something to say for this tactic in a business setting too.
Firstly, it frees up time for you as a business owner or senior manager, allowing you to focus on the bigger picture and the day-to-day tasks of keeping the business running smoothly.
Secondly, this version of onboarding improves the bonding process of your current and new staff. And during training, new hires will be more likely to ask questions to someone they don't feel is their direct superior. We all get a bit self-conscious sometimes, right?
Lastly, there's the positive impact on the staff member you select to be a mentor to new starters. Giving them more responsibility might bring about a welcome change from their day-to-day tasks. And it will give you the opportunity to assess their leadership skills in a practical situation. Win-win!
6. Remember, The Truth Is Out There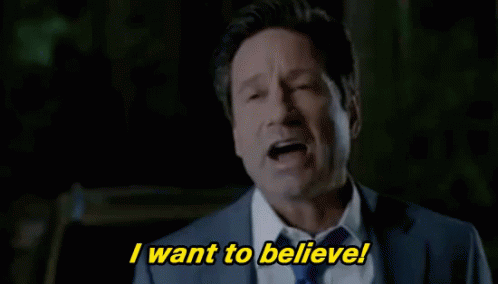 Questions start conversations, and that's why they're unbelievably powerful during the onboarding process. They give both you and your employee the opportunity to learn new things. Taking you one step closer to the truth...
There are obvious task-related questions you can ask your employee, to check if there is anything they struggle with or anything you can do to help them. But there are also less-obvious practical questions to be aware of.
How does your employee get to work, do they know where best to park? Are they aware of break times? Do they know of that great sushi place around the corner? Don't just assume your new employee will figure things out, ask away, you'll find out exactly what your employee needs.
Savvy managers also take time to find out how new employees are best motivated and instructed. It's the first step in a long term process, setting both yourself and your employee up for long-term success. Score!
This is one that often gets overlooked: onboarding is a great time to see how people experience your processes, procedures and work culture. By welcoming feedback, you can reap some very insightful information. Especially if you've hired someone with previous experience in your industry, it makes sense to check how your workplace differs from their previous employers. You might actually get some very helpful insights from behind enemy lines.
Whatever questions you decide to tick off, make sure you're open and ready to possibly act on the information you receive. Asking for feedback without the intent of implementing improvements defeats the purpose, and it can demotivate your staff.
7. Release Your Inner Keanu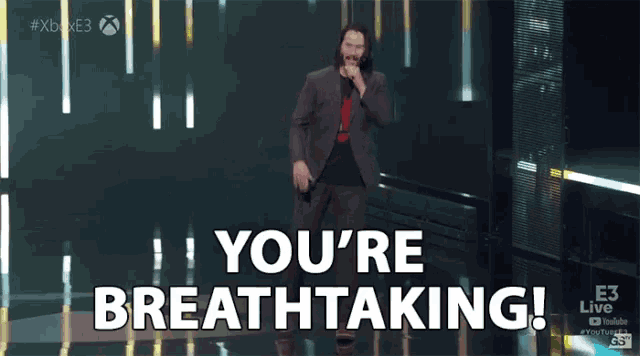 Step 7 might be the most important of all, but a lot of people struggle with putting this one into practice. Celebrate and cheer on your new recruit.
Many polls show that "lack of appreciation" is one of the biggest factors cited when employees leave workplaces. Meanwhile, the benefits of gratitude are widely reported³.
Successful businesses are aware of the direct correlation between workplace satisfaction and productivity. And it's no surprise then that many of the biggest brands in the world invest quite heavily in building a positive company culture where genuine appreciation is part of the everyday fabric.
Since you only have a short time to make sure your employees are fully engaged, early recognition is vital. You don't necessarily have to go all-out and tell your newbies they're breathtaking, but while it's easy to undervalue a simple "thank you", or "well done", small signs of appreciation can have big impacts.
Don't forget the big milestones either. From the first sale to a one year work anniversary, recognising and celebrating milestones is vital. Celebrate progress and the positive impact your new team member is having. And if you've let your Avengers self-assemble, make sure you invite your new employee to recognise their mentors as well.
Glorious onboarding achieved!
One more thing...
To make life easier for you when hiring new staff, we've made this sample onboarding checklist for Australian companies. This is a sample of onboarding steps, which might help you on your way to create your own employee onboarding process.
You can download it here
Like our free employee onboarding checklist? We'll do you one better.
Get a FREE 30 day trial of our Microkeeper platform and we'll show you how we can speed things up, contact us today on 1800 940 838 or

start your trial here




---