---
---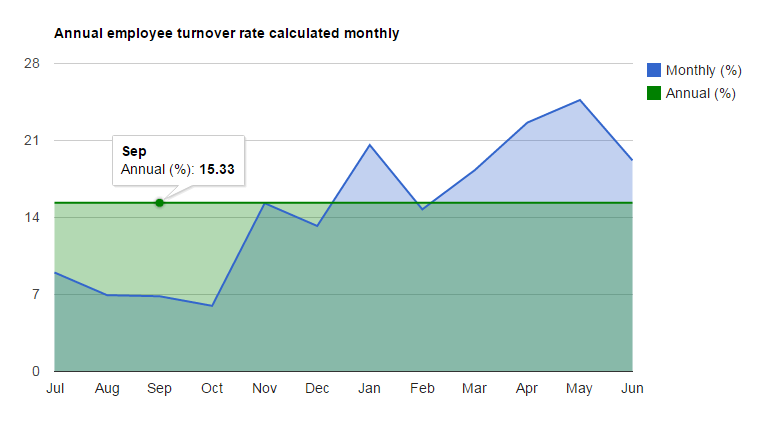 ---
---
Annual employee turnover rate
Knowing your employee turnover rate can give great insight into the performance of your business.
High turnover can negatively impact your business and will result in greater overheads in staff training.
Different industries have different average turnover rates and it's important to determine what is acceptable for your business.
Employee turnover rate analysis
The turnover rate graphically represents month by month what your employee turnover rate is.
This can be found in the analysis area in Microkeeper.
The formula used to calculate turnover is the number of terminated staff divided by the average number of staff for a given period.
The employee turnover rate is an annual figure and can be calculated for any period.
Microkeeper displays monthly and annual figures.Make sure all employee start dates and termination dates are set for an accurate analysis of your employee turnover.
---