---
---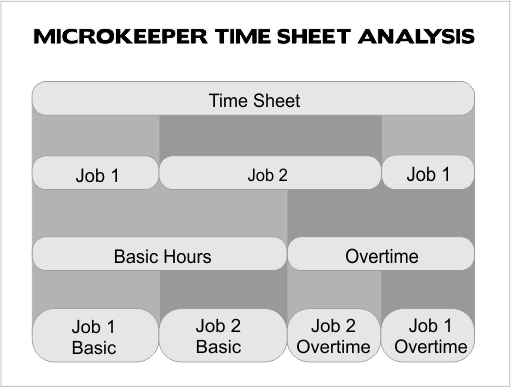 ---
---
How it works
An employees earnings can now be broken down by the jobs they have worked on.
A job can be anything you require a breakdown of hours and costs for, example Department, Store, Work site, etc.
If setting rosters you can assign a job to a location, when the employee clocks on, the job assign to their rostered shift will be automatically selected.
Alternatively, if clocking on from a phone or PC, a job can be selected from a drop down list.
An employee can also switch shifts throughout the day, this might be required if they are changing departments or changing from one job to another.
When payroll is processes the jobs they have worked on will carry through, while still taking into account, shift rules, break rules, etc.
When reporting you can then see how many hours were worked on which jobs for the week.
Activating this feature
Settings > General > Contact
There is an option, Job titles on Payslip, this will be off by default.
Please note
To achieve this feature we have changed the way Time In Lieu and Rostered Days Off calculate, when banking TIL and RDO hours they will now appear on the payslip as a negative amount.