---
---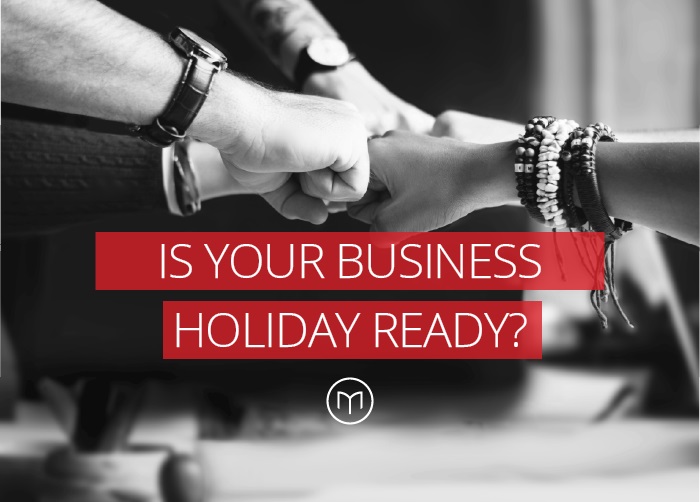 ---
---
Make your list and check it twice!
As some businesses across Australia start winding down towards the end of the year others are just amping up for their busiest time ahead. Either way a little bit of organisation can go along way to making sure your business is prepared for the following weeks. With so much going on it can be easy to forget some of the most important things. View our end of year list to make sure you start off with your best foot forward this holiday season.
1. Update and advertise your holiday operating hours

Advertise your holiday operating hours and/or closed periods. Sounds simple, but a quick email with the relevant info, or even organising your 'out of office' reply in advance (with the date set for it to activate), will save so much time and effort on the last night before you duck out the door. Also don't forget to update your operating hours on your Google business listing to ensure it aligns with the rest of your communications.
If you have extended hours leading up to the holiday period no doubt you will want to shout it from the roof tops and make sure your clients/customers are aware they can reach you amongst the last minute chaos. It's also worth noting any changes to your operations for example "the Microkeeper office will be closed for a few days over Christmas however email support is still available".
2. Create rosters in advance

It's the busiest time of year not only for a lot of business but also for employees. With so much going on it's good to establish early your staff availability to ensure no last minute dilemmas. No one wants to be called into work Christmas Eve because Bob forgot he had to pick up his Aunty from the airport.
Microkeeper allows you to set your rosters months in advance, this is especially helpful as it alerts staff well ahead of time to what their responsibilities are and allows time to work out any kinks in your rostering. This not only allows you to be organised well in advance, it will also give you costings so that you can make sure that you stick to any budgets.
3. Make sure you are up to date with your invoices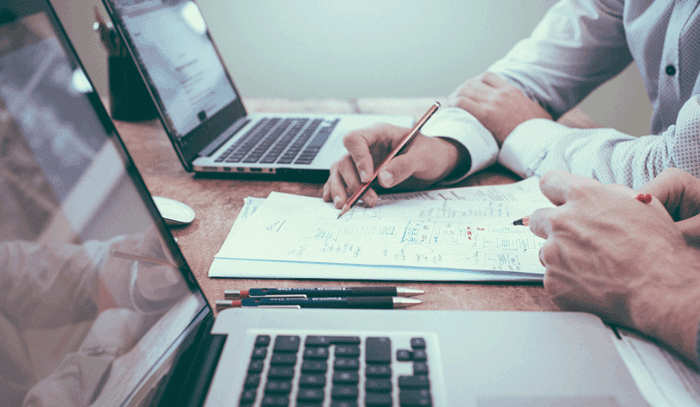 Are you up to date with your invoicing? Has anything outstanding been paid or at least invoiced for? Being proactive with your cash flow will give you a greater sense of calm and the ability to relax when you're enjoying some well-deserved time off knowing their will be money in your accounts when you return after the holidays.
It's common at the start of the year for business to experience poor cash flow as everyone else shuts down over this time (including their accounts department). Being able to plan in advance for this will make sure you can see this lull period through without too much detrimental effect on your business.
Using an accounting suite such as Xero will, as they put it, 'take the work out of chasing invoices' by sending automated invoice reminders for you. All you have to decide is when and how often the reminders are sent out. You can also see whether your customer has seen an invoice and if it's been paid.
4. Track that time

For business operating over the holiday period keeping track of your staff's hours worked amongst the rush can be no mean feat. When using the Microkeeper time tracking software, timesheets are automatically calculated when your staff clock on and off and matched against the roster. Managers can view all of this in real-time via the employer console, and approve each shift with the click of a button.
It's during these busy periods that automated time tracking is most useful, ensuring accuracy and cutting out the need to chase up staff for timesheet information. Time can be tracked via Fingerprint scanner (biometric time recording) NFC tag or GPS for location clock on and off. This one is an important one to keep on top of as operating hours will no doubt differ from usual, you may be dealing with new staff who are not familiar with processes, staff will be coming and going on leave and may be harder to contact should problems arise.
5. Don't forget about penalty rates

If keeping track of employees hours isn't enough to keep you on your toes, don't forget about penalty and award rates over this period. Apart from Easter this time of year has the most public holidays in proximity to each other. This along with varied operating hours outside your businesses usual standard working day means your staff are more likely to qualify for penalty rates (depending on their award).
If you have already set up automated award interpretation then you can sit back and relax. Although you might still want to be diligence and double check all your awards are set up correctly. The only thing you want to be sifting through this time of year is which present to open first, avoid sifting through your award rates manually by automating your award interpretation saving time and reducing human error.
6. Stay on the radar, automate your social media posts

If posting pics and business info are high on your business agenda, there are great sites such as Buffer or Hootsuite that can help you with this by scheduling all your posts to appear over the next week, fortnight, month or months ahead. These programs will help you remain current through all your preferred social media channels (Twitter, Instagram, GooglePlus, Facebook, LinkedIn, etc.)
As a lot of your clients and customers will have extra time on their hands they will no doubt be scrolling through Instagram or flipping through Facebook as they relax on the beach, make the most of this rare increase in digital attention span to keep in touch. Of course as always keep information relevant and timely.
7. Celebrate!

A little bit of recognition goes a long way! Recognising the effort that your staff have contributed to your business over the past year is always greatly received with the annual 'Christmas Party'. A great chance for you, and your staff members, to let their hair down (hopefully not too much - but there is always that 'one' isn't there?) and enjoy each other's company in a less formal environment. The end of year Christmas Party is a great way to wind down and reflect on the year that was.
Organise, don't agonise
A few little pre-holiday steps can set you up for a smooth sailing over the holiday season. Making the most out of the variety of resources available to automate aspects of your business whether it's payroll, marketing or accounting will give you more time for either relaxing on your time off or coping through the silly season. And why stop there!
These tools can be used year round to increase your business efficiency and have you feeling like you're on holidays 365 days a year (well, one can hope!)
---