---
---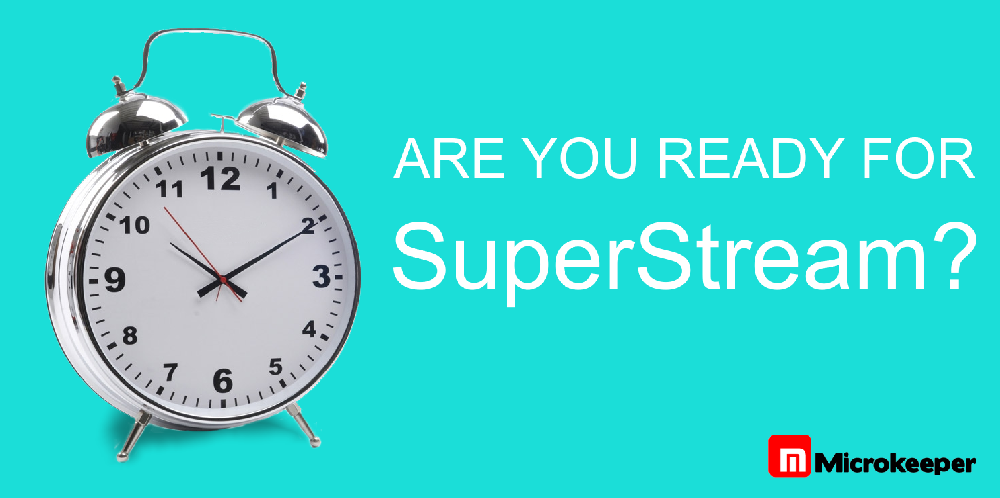 ---
---
What is SuperStream?
SuperStream is a government reform aimed at improving the efficiency of the superannuation system.
Microkeeper and SuperChoice have an integrated solution so you can pay your super obligation more efficiently.
Who is SuperChoice?
SuperChoice is a tear 1 super clearing house that is fully compliant to handle SuperStream payments. They're one of the largest clearing houses with an incredible high clearance rate.
What are the benefits?
This means one file and one payment no matter how many funds your employees contribute to.
When do I have to start using SuperStream?
Using SuperStream is compulsory from the 1st of July 2015.
Do I have to use SuperChoice?
No, you can use any super clearing house you like. However SuperChoice is the only clearing house that we provide technical support for.
What about Self-Managed Super Funds?
SMSFs should be processed through a clearing house, SuperChoice process SMSF payments just like any other fund.
Can I outsource?
Yes, while the SuperChoice system is a self-service system, you also have the option to outsource your super obligation using the Microkeeper Plus financial team.
Contact us if you would like a quote or more information.
---