---
---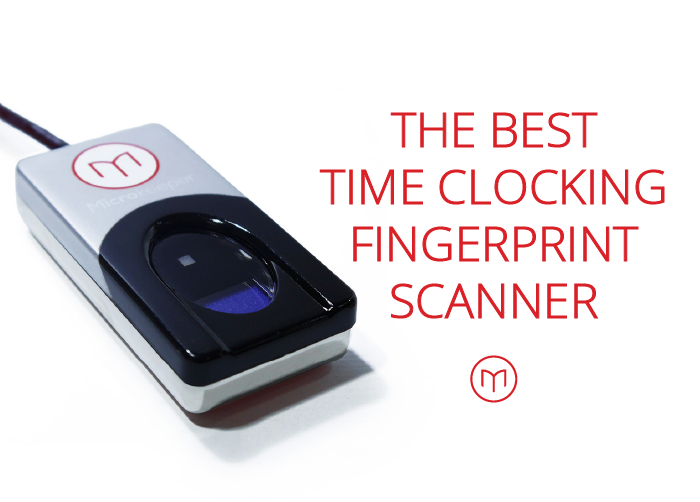 ---
---
Is your current time tracking method clunky and time-consuming?
Tired of collating timesheets with rosters, chasing up employees for their hours worked and resetting forgotten passwords?
Is time-theft costing your business money?
Traditional time clocking methods can be inaccurate, insecure and slow, making them not just frustrating but costly. This is why fingerprint scanners are becoming increasingly popular for tracking employee hours.
Fingerprint scanners offer a secure, accurate and efficient solution for businesses looking to improve their time tracking process. They are quick and easy to use, meaning they can swiftly process a larger number of employees.
Unlike passwords and clock on cards, a fingerprint cannot be forged, lost or forgotten. All data is automatically transferred into your time and attendance software, eliminating double handling and manual data entry.
As a business owner looking to introduce this technology into your workplace, it can be difficult to know where to start. A simple Google search will reveal a myriad of different fingerprint scanner options. Many search results display overseas models that do not necessarily comply with Australian standards and do not integrate into Australian payroll time and attendance software. In order for your fingerprint scanner to be usable, it needs to tick both these boxes.
So, we've done the sifting for you. Listed below are the best fingerprint scanners for tracking employee hours, how they work and why we think they are 'top of the class' when it comes to employee time tracking options.

The best Fingerprint scanner for tracking employee hours. The biometric fingerprint scanner is our tried and tested hardware option for recording employee time. An easy-to-use, affordable solution, it is housed in a durable, metal casing with a silicon reader face for superior image capture.
It collects time and attendance data electronically via the biometric fingerprint scanner. Simply plug your fingerprint scanner into the USB port of your existing hardware (eg. POS station, PC or laptop) and use alongside your time and attendance software.
Features:
An affordable entry-level solution for small to medium-sized business

Includes full set-up and ongoing technical support if required

Easily integrates into Microkeeper Time and Attendance software

Can use multiple scanners for different locations around your business

Suited to static workplaces with a fixed clock on point

Hospitality and retail industry recommended

Compact and durable case
Visit our online store for a comprehensive breakdown of the Biometric Fingerprint Scanner product specs.
---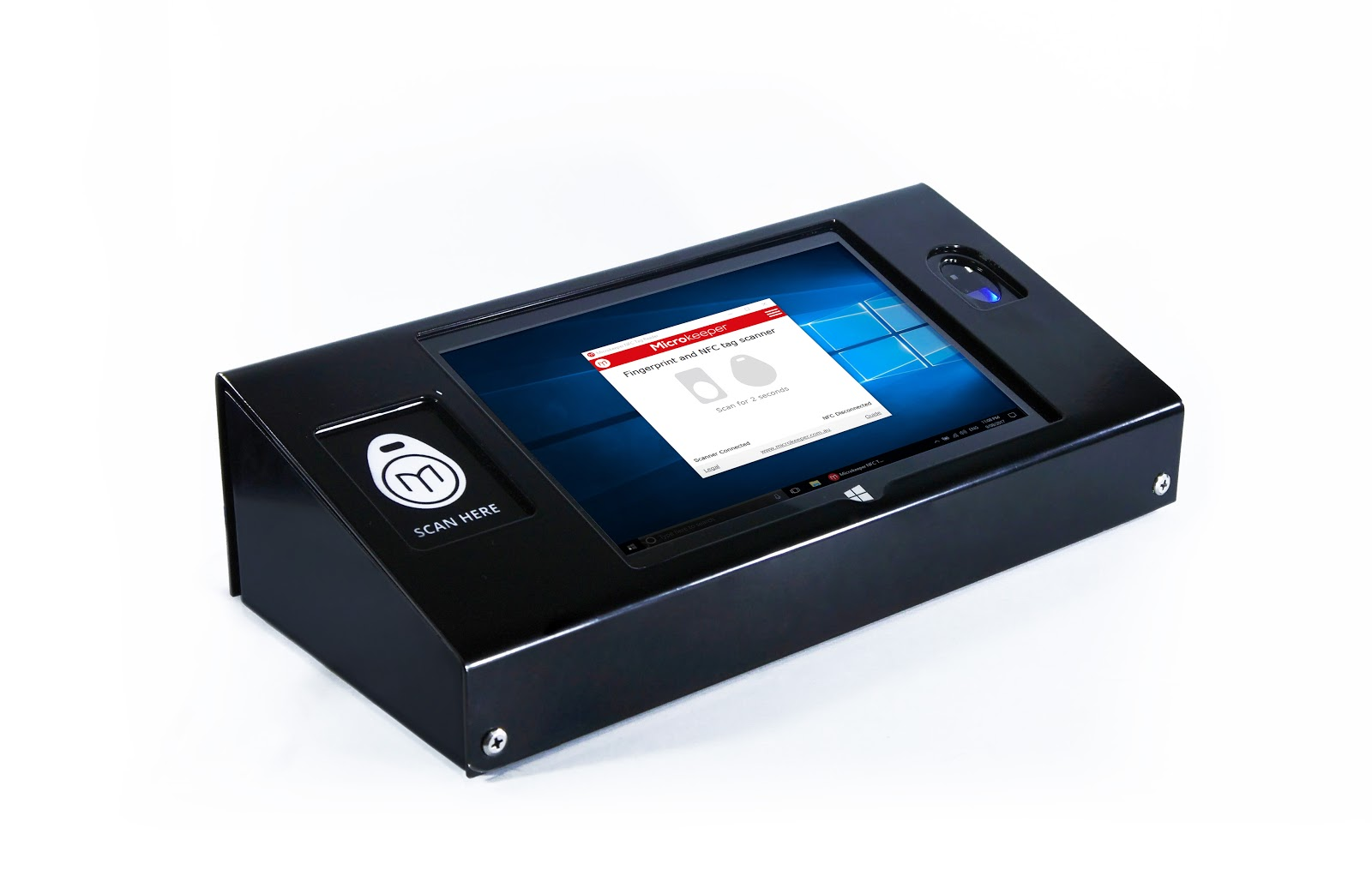 If you require the next step up in time clocking technology we recommend the All-in-one Console, specifically designed by Microkeeper to offer a versatile and durable way of tracking employee hours. This console utilises both biometric fingerprint and NFC technology.
It works great for workplaces that do not have a computer or smart device available to plug a standard biometric fingerprint scanner into, as it includes its own smart tablet.
The sturdiness of this console makes it perfectly suited to more demanding industries such as manufacturing, hospitality or agriculture.
Features:
A versatile solution including biometric fingerprint, NFC or manual time clocking

Robust and reliable

Australian made 1.6mm steel with a powder coated finish outer casing

Wall or workbench mountable

Designed and assembled in Australia

Shift work - high volume of staff clocking on at the same time can be processed quickly

Optional customised skin with your business branding

Data is transferred automatically to Microkeeper time and attendance software.
Visit our online store for a comprehensive breakdown of the All-in-one Console product specs.
---
When investing in fingerprint scanner technology for your business it is important to choose the best solution in order to ensure a successful transition. Incorporating the right research and considerations into your decision will ensure the fingerprint scanner will be able to deal with the unique demands of your workplace, complete staff compliance and achieve the ultimate goal of improving your existing process through saved time, increased efficiency and greater security.
Microkeeper hardware has been sourced and developed in response to industry requirements. We ensure the highest quality standards have been met as we pride ourselves on providing durable options that will last your business many years.
If you would like to know more about Microkeeper's fingerprint scanner range or have any further questions please contact us via email at info@microkeeper.com.au or give us a call on 08 7444 5000.
Talk to a Microkeeper team member today to find out how fingerprint clock on/off can work for your business.
---
Further Reading
---