---
---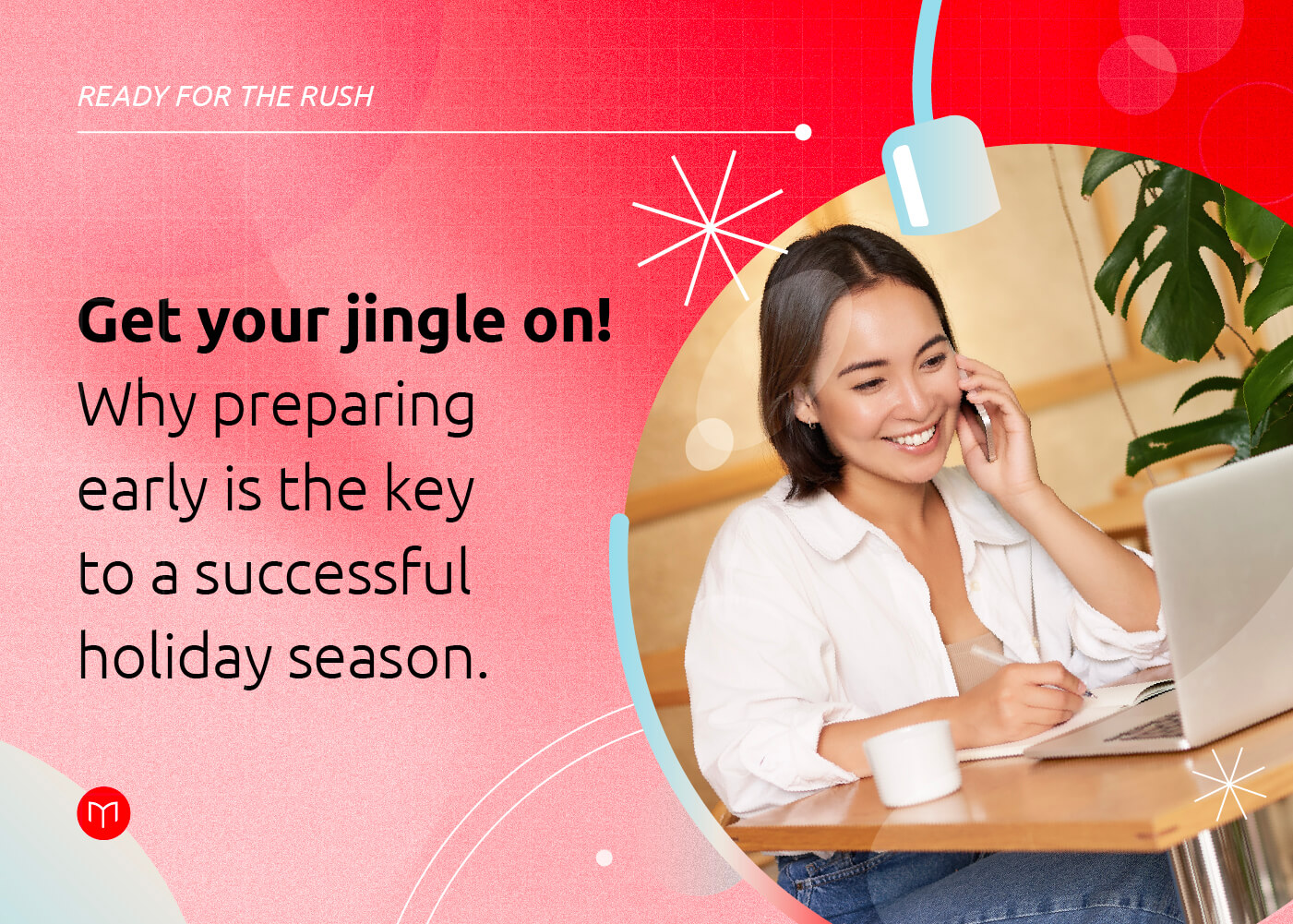 ---
---
Get your Jingle On: Why Early Preparations are the Key to a Successful Holiday Season
The holiday season is fast approaching, and if you want to "sleigh" the game this year, it's time to start prepping. When it comes to managing the holiday rush, the secret to success lines in early preparations. Start ahead of time to set the stage for a successful holiday season. From employee scheduling to seamless workflow management, let's explore how getting organized early can make all the difference.
So grab a cup of hot cocoa and let's dive in!
THE POWER OF EARLY PREPARATIONS
The twinkling lights, the cheerful carols, and the hustle and bustle of shoppers, its's all part of the magic of the holiday season. But for the business, this can also mean increased stress and pressure. That's why early preparations are crucial. By starting ahead of time, you can set the stage for a successful holiday season. From employee scheduling to seamless workflow management, let's explore how early preparations can make all the difference.
PROACTIVE EMPLOYEE SCHEDULING
Rudolph with your scheduling so bright, won't you guide my business tonight?
Effective employee scheduling is like Santa's little helper, it keeps things running smoothly and ensures all your shifts are covered. In fact, according to a survey by the National Retail Federation, 46% of retail businesses reported that scheduling the right number of employees during the holidays, was one of their biggest challenges. By taking a proactive approach to employee scheduling, you can ensure you have the right people in the right place at the right time.
Microkeeper's employee scheduling tool is designed specifically to address these challenges. It helps you create a balanced and efficient workforce schedule, taking into account variables like sales forecasts, expected foot traffic, and employee availability. With Microkeeper, you can streamline your scheduling process and minimise the risk of being understaffed or overwhelmed during the holiday rush.
MASTERING ROSTERING WITH EASE
While Santa has his naughty and nice list, you can have your rostering game on point!
Rostering is like arranging gifts under the Christmas tree, it requires precision and careful thought. In a study conducted by Brightpearl, 33% of retailers reported that making accurate sales forecasts for the holiday season was a major challenge. That's where early preparations come in.
When you plan ahead and consider your staffing needs, you can optimise your resources and create fair and equitable rosters for your team. By using intelligent rostering software, like the one offered by Microkeeper, you can automate the process and take into account sales forecasts, anticipated workload, and employee availability. This helps you ensure that you have the right number of staff members in each department or shift, reducing both overstaffing and understaffing issues.
TRACKING TIME, SAVING TIME
In the spirit of the season, let's make timesheets more delightful and less frightful.
Manual timesheet management