An automated after tax deduction from an employees payslip can be setup using a Deduction Rule.
Example:

A deduction of $50 per week to recover payments for an employee training. 
Navigate to Menu > Settings > Payroll Rules > Deduction Rules
Click the Create New Rule button to configure a new Deduction Rule. 
Deduction or Expense: Select "Deduction". This will be applied After Tax.
Title: This will be the the Payslip Title that appears on the employees payslip.
Group/Employee: Select the Employee affected.
Fixed or Percentage: Select "Fixed" for deduct a fixed amount each payrun
Value: Enter the weekly amount to be deduced from the employees payslip
Bank Account: The deduction can be setup to automatically paid to a specific bank account
Classification: Select N/A. 
Click the "Add New Rule" to confirm your new Deduction rule.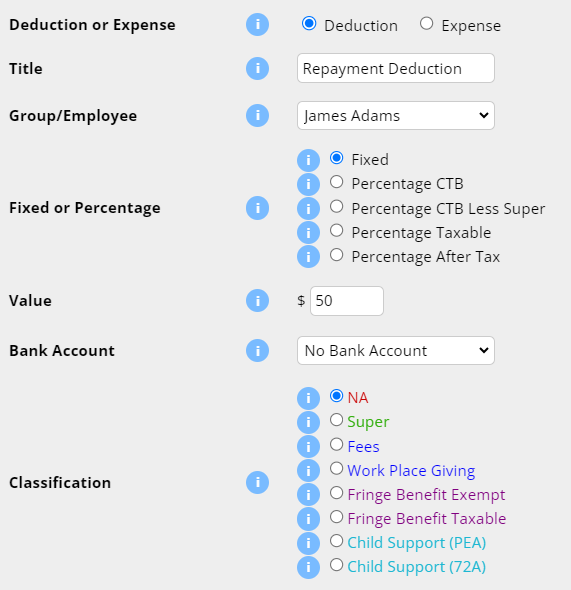 The Deduction Rule setup in the image above will automatically deduct $50 from the employee "James Adam" payslip titled as "Repayment Deduction".