After adding your bank account into Microkeeper a Verify button will appear.
Then click Send Codes, this will deposit two payments into you bank account.
Which will appear in your bank account, this is typically instant: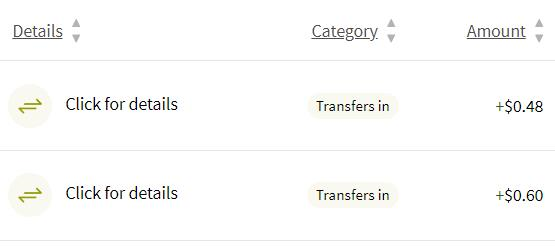 The two payments make up a two codes, from the example above this will be 48 and 60, which must be entered back into Microkeeper.