Deduction and Expense Rules
Deduction and expense rules are used to create rule automating deductions on the employees payslip.
---
Navigate
Menu > Settings > Payroll Rules > Deduction Rules
---
Why create deduction rules?
Deduction rules can be used for:
Employee salary sacrifice
Employee after tax super
Gym membership
Giving to charity
Repaying a loan
etc
This is automatically done when payroll is processed
---
Creating a Deduction / Expense rule
Deduction or Expense?
Expenses come out before tax is calculated, eg Salary sacrifice.
Deductions come out after tax is calculated, eg Gym membership.
If you are not sure of the classification, ask you bookkeeper or accountant
Below is an example of how you could fill this form.
Salary Sacrifice example
Alice has a Salary Sacrifice of $50 per week.
This is paid into her super fund automatically.
The payment should go through a clearing house as a Salary Sacrifice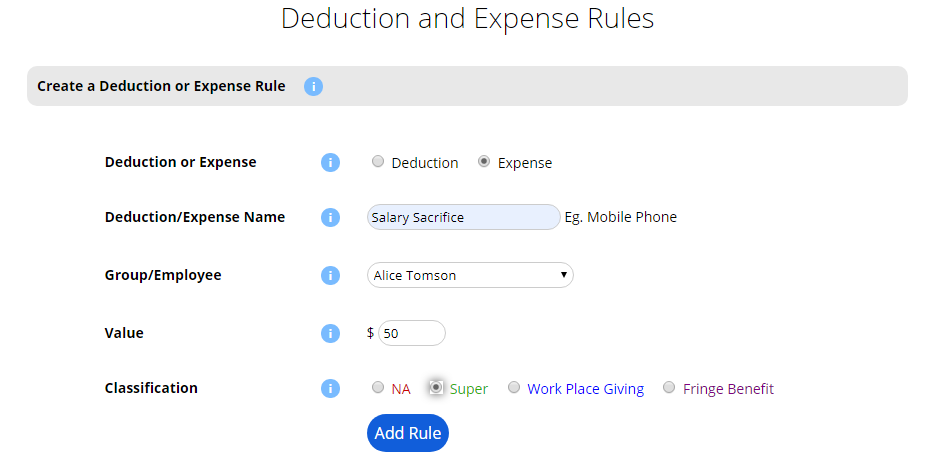 Use the i for more information on a field.
Please note, any changes to shift / Rate rules must be confirmed by the delegated Payroll Officer.