MYOB Integration
Payroll data generated by Microkeeper can be imported as a journal entry to MYOB
---
Table of Contents
---
Global Settings
Navigate to Menu > Settings > General > Global - Integrate Accounting Suite - Select MYOB
---
Navigate
Navigate to Menu > Reports - Select desired period - Payroll Invoice MYOB - HTML V2
---
Reports
---
MYOB Configuration
Firstly you will need to enter your accounts from MYOB.
On first time integration, you will need to configure which figures you want to send to which Accounts.


This is done by:
1. Click the Accounts button
2. Add new Accounts
3. Select Account for each Cost to Business using drop down box.
5. Enter a description - this will appear on the MYOB invoice (you must enter a description).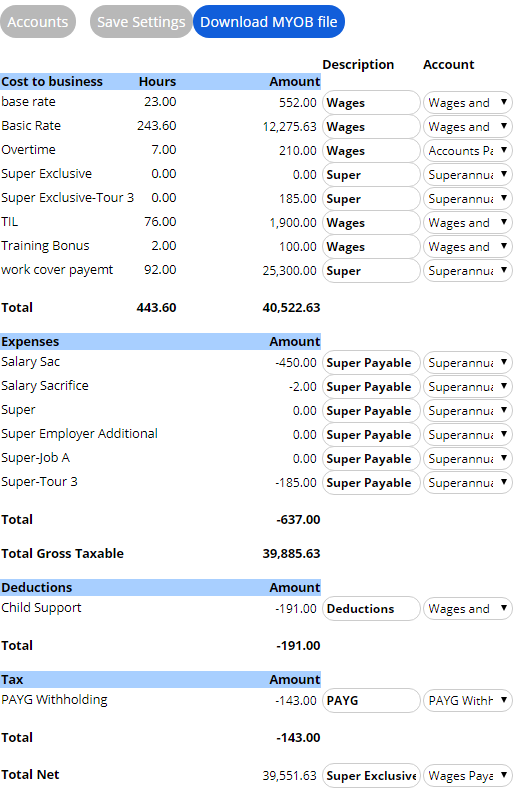 Save MYOB Settings.

The above configuration will work for many scenarios.
---
Weekly Process MYOB
On a weekly basis, it's required to download and import the MYOB File, into your system.
1: Download your MYOB File.

2: Now you'll have to import as a Journal to MYOB. In MYOB go to File > Import Data > Transaction Data. (If using Account Right, go to Import/Export Assistant, then select Import Data. Click Next, and Select Transaction Journal)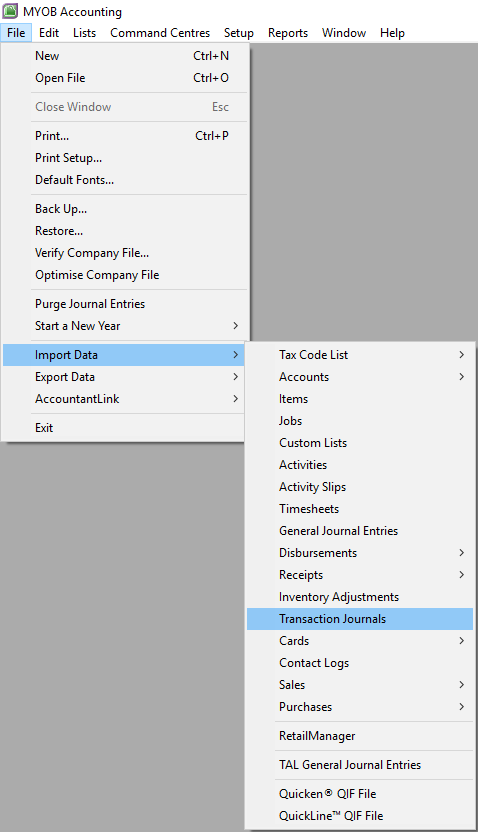 3: Select Comma Separated and Header Record.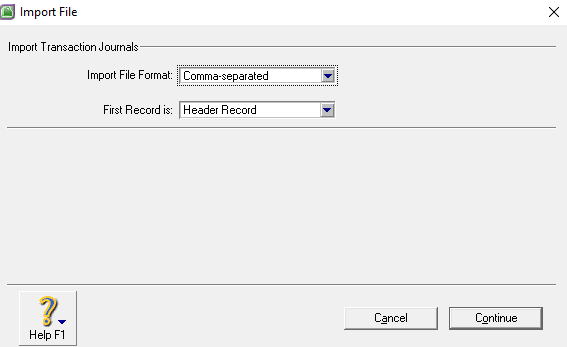 4: Match import fields, by clicking the Import field and then the matching MYOB Field.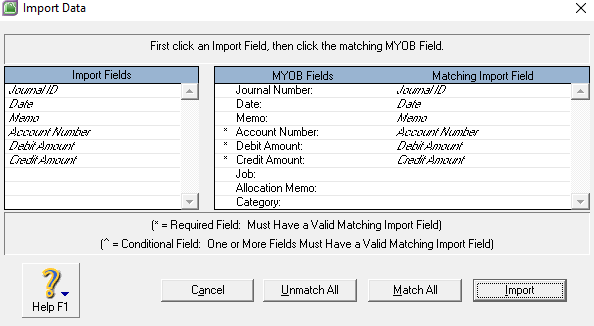 5: Click import and you're done, go grab a cup of tea!
---


Additional Notes
We recommend using your bookkeeper and contacting the Microkeeper team to help with the initial configuration.
Once set up this process can be done in a couple of minutes.
Please Note: All names for values MUST be different.
If a new name for a value appears, this will have to be added to the appropriate account, this is likely to occur with following weeks.