Xero Integration
The payroll data that is generated by the Microkeeper system can be sent directly to the Xero accounting suite.
---
Activate
This feature must first be activated on the Contact Settings page.
Menu > Settings > General > Contact, to access the Contact Settings
Under Accounting select the Xero option and Update these settings.
---
Navigate
Menu > Reports - Select desired period - Payroll invoice Xero
Reports
Connect to Xero

Login to Xero with your credentials to authorise the Microkeeper connection.
Microkeeper will retrieve your Accounts from Xero.
---
Configuration
On first time integration you will need to configure which figures you want sent to which Accounts.
This is done by:
(1) Selecting the Account.
(2) Enter a description - This will appear on the Xero invoice. -You must enter a discription
(3) Select which values you want to send to that account.
(4) Select if the total is negative.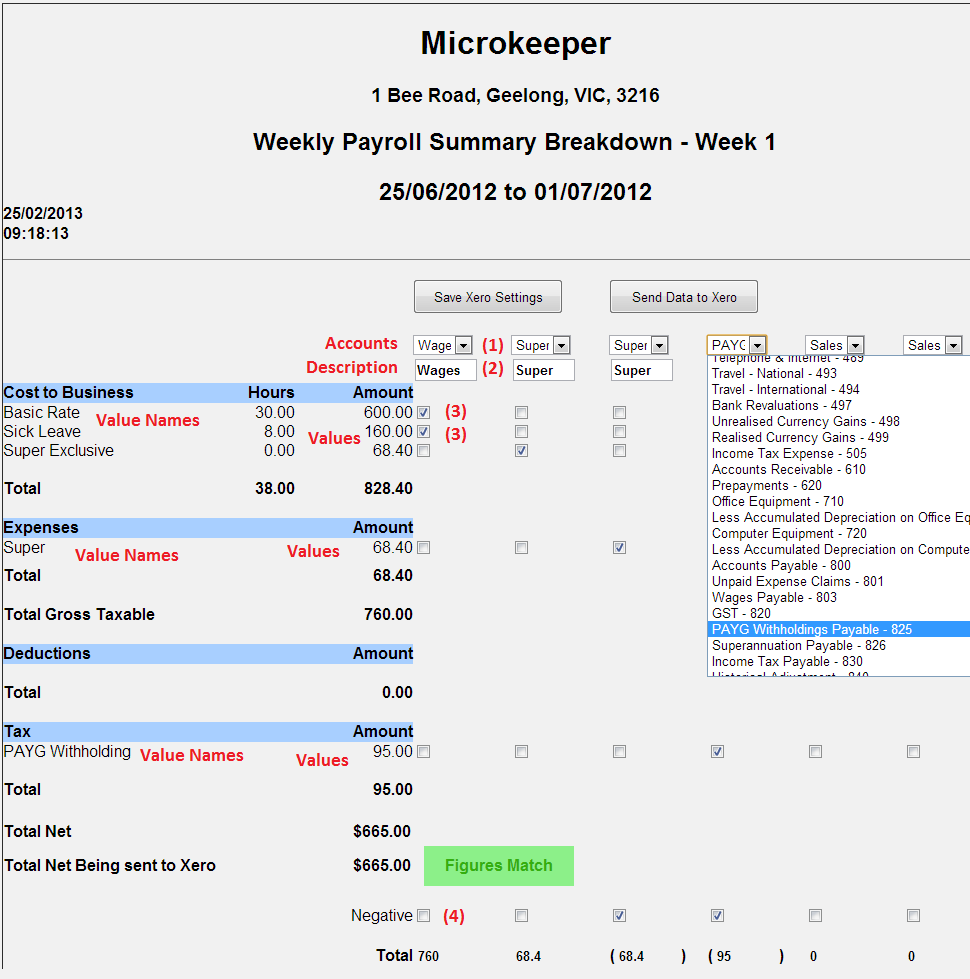 Save Xero Settings.

The above configuration will work for many scenarios.
---
Weekly Process
On a weekly basic, its required to send the payable bill to Xero.
It's important to ensure that the figures being sent to Xero match the figures recorded in the Microkeeper database.

If figures match, Send your data to Xero.

The invoice will appear as a draft in the Xero system.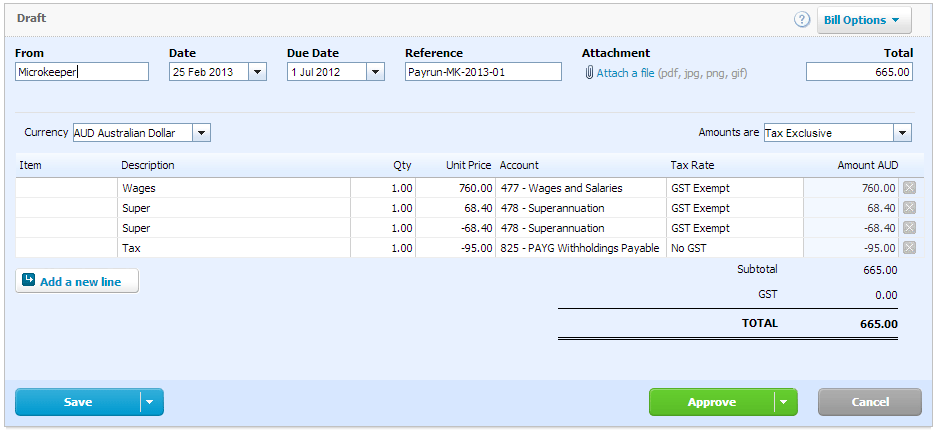 If you are happy with these figures, mark this invoice as Approved in Xero.
Your done!
---
Additional Notes
We recommend getting a bookkeeper to help with the initial configuration.
Note: All names for values MUST be different.
If a new name for a value appears, this will have to be added to the appropriate account, this is likely to occur with following weeks.